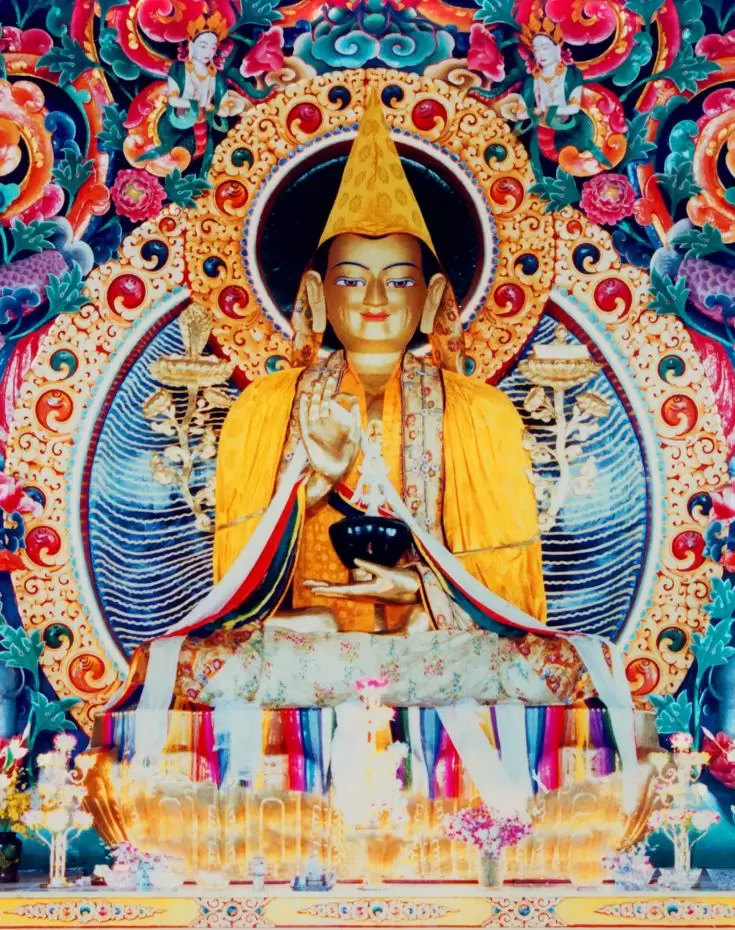 FPMT Basic Program – Virtual Courses
This information is for students interested in studying the FPMT Basic Program through live virtual courses in North America.
For general information about the program, and its curriculum, visit the FPMT Basic Program page, subject descriptions, and standard texts.
Please refer to the info file for an explanation of BP completion options when the Basic Program is offered via Zoom, or as a combination of on-site and Zoom, etc.
---
FPMT-North America Basic Program Subjects
This list of courses follows the sequence defined by the FPMT Basic Program curriculum. Please note that this does not indicate a fixed order for study – the Basic Program subjects can be studied in any order, according to preference, need, and previous study.
For questions about enrollment, attendance requirements, course materials and texts, etc., please contact the center hosting the course.
1. Stages of the Path
No classes currently offered.
2. Heart Sutra
No classes currently offered.
3. Mahayana Mind Training – Wheel of Sharp Weapons
4. Engaging in the Bodhisattva Deeds
5. Mind and Cognition
FPMT Location
Dates
Text
Teacher
Link
Guhyasamaja Center

Part 1: Awarenesses and Knowers
1/15, 1/29, 2/12, 2/19, and 3/12 EST
Yongdzin Purbuchok's Explanation of the Presentation of Objects and Object-Possessors as well as Mind and Cognition 
Dr. Lorne Ladner
 Zoom meeting ID is 848 3815 8835, password 652946: 
https://us02web.zoom.us/j/84838158835?pwd=OEhsQVBEcnFFTmpGelhLSFpRa1R6Zz09
Part 2:
Minds and Mental Factors
Will start after completion of Awarenesses and Knowers
Kachen Yeshe Gyaltsen's Clear Exposition of the Modes of Minds and Mental Factors: a Necklace for those of Clear Mind
Dr. Lorne Ladner
Coming soon…
6. Tenets
| FPMT Location | Dates | Text | Teacher |
| --- | --- | --- | --- |
| No classes currently offered. | | | |
7. Ornament for Clear Realization – Chapter 4
No classes currently offered.
8. The Tathagata Essence
No classes currently offered.
9. Grounds and Paths of Secret Mantra
No classes currently offered.
* "Geshe" reflects completion of the geshe degree, through extensive traditional monastic studies of Buddhist philosphical texts ("Ge" means "virtue" in Tibetan; "she" means "knowing).
"Venerable" is a title of respect for those ordained as a monk or nun.
"Gen" is a title of respect for a Dharma teacher who has completed many years of study ("Gen" means "elder" in Tibetan.)